Trusted by

CEOs and business owners from all over the world
In terms of compliance, professionalism, affordability, and ease of use, Accessibility Spark definitely ranks first. All the other services that our team has tested drastically fell short. They were more expensive and did not offer as many features as Accessibility Spark did. Within a short period of time, we were able to customize our website to accommodate everyone. We're now proud to have been given the opportunity to serve to millions of more valuable consumers, who are just as eager

As a small team, it was difficult for us to navigate around the ADA regulations for accessibility. With Accessibility Spark, we were able to instantly make our website more usable and meet our compliance needs with just a few easy steps. No programming needed, and most importantly, no need to worry about facing any lawsuits for non-compliance issues. The customer service was definitely the cherry on the cake - they were extremely professional, courteous and helpful! I would highly recommend

As someone with a disability, I understand the struggle and frustration of having to navigate a non-compliant website. That is why I want to make sure no one faces this issue with my online store. Accessibility Spark makes this super easy for me. Thank you for helping me make my site more accessible for everyone!

Last year, we decided to look for an accessibility solution for our clients because we thought it was important for everyone to be able to access their websites, and provide a layer of protection against ADA lawsuits. Accessibility Spark is fantastic because it covers several different types of impairments so we definitely felt like it opened the gates to many people and played a great role to increasing our client's potential for growth and scalability.

We knew web accessibility was becoming something more of a requirement. We chose Accessibility Spark's because we were extremely impressed by their advanced AI and technology. It does so many things in the background that we normally don't even think of, yet makes it so easy for us to use and implement with just a few easy clicks. We would definitely recommend it for anyone looking for a powerful web accessibility tool.
ADA & WCAG Compliance
We provide support to conform to the strict standards of ADA, WCAG 2.1, s508, and many other worldwide accessibility legislations.

See our full list here.
Protection Against Lawsuits
Web accessibility in 2021 is more important than ever. To shield your business from facing any unecessary legal expensives, it is imperative that your website meets the regulations required by ADA and other governmental and regulatory bodies.
Improve SEO, Traffic & Conversions
Inaccessible websites create barriers for all users, both with and without disabilities. By using our features, you can significantly enhance user experience, increase website visitors and make your website rank top on search engines.
Compliance is
required

by everyone
Web accessibility lawsuits have increased in almost every industry, targeting businesses of all sizes, and have even made headlines in high profile cases such as Dominos, Beyoncé, and Kylie Jenner.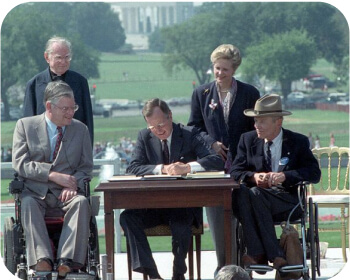 How your small business website can get you sued
Over the last three to four years, there has been an "explosion" of lawsuits and claims by disabled people...
Smaller businesses are more vulnerable to web accessibility lawsuits
Small businesses often tend to have websites that need an overhaul before they can be made accessible...
Supreme Court hands victory to blind man who sued Domino's Pizza
The case was originally brought by a blind man named Guillermo Robles, who sued the pizza...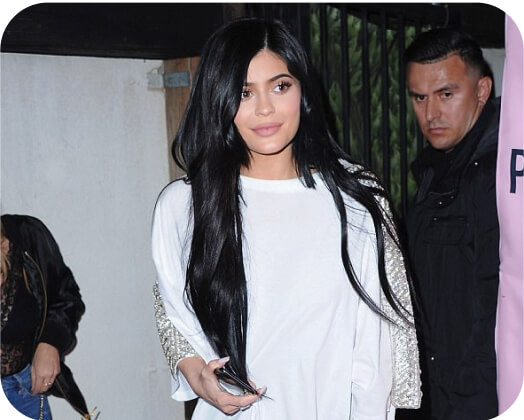 Kylie Jenner's cosmetics company hit with lawsuit over website
A woman is suing Kylie Jenner's cosmetics company Kylie Inc., saying that her website...
autoNation websites are Not compatible With screen reader software
The plaintiff, a legally blind man from Florida, has sued the company for failure to...
Multiple

Accessibility Adjustments Available
Includes adjustments to fonts, sizing, spacing, color contrasts, cursors, animations, and 100+ more.
Check for free to see if your website is
ADA

&

WCAG

Compliant
Handles keyboard navigation and screen reader optimization for the blind and motor impaired.
AccessibilitySpark uses AI and machine learning that analyzes your website and remediates accessibility violations in elements on your site.
Includes ALT attribution creation for images, form label creation, as well as fixing menu, pop-ups, dropdowns, buttons and more.
Accessibility Tool with
Customizable Interface
Improves user interface and website design for the disabled.
Our Accessibility Tool will either appear as an overlay on your website or can be turned on via screen-reader if the user is blind. People with different disabilities can select the web profile that best suits their needs.
Our interface is fully customizable and can adapt to your website design from icons, sizes, shapes, colors and more.
Our current customizable profiles
can help

those with:
Why should I make my website
accessible?
According to WHO, 15% of the world's population have a disability that hinders them from appropriately navigating the web. That's approximately 1 billion people!

By making your website more accessible, you are giving everyone the opportunity to perceive, understand, and intereact with your website. Now isn't that amazing?